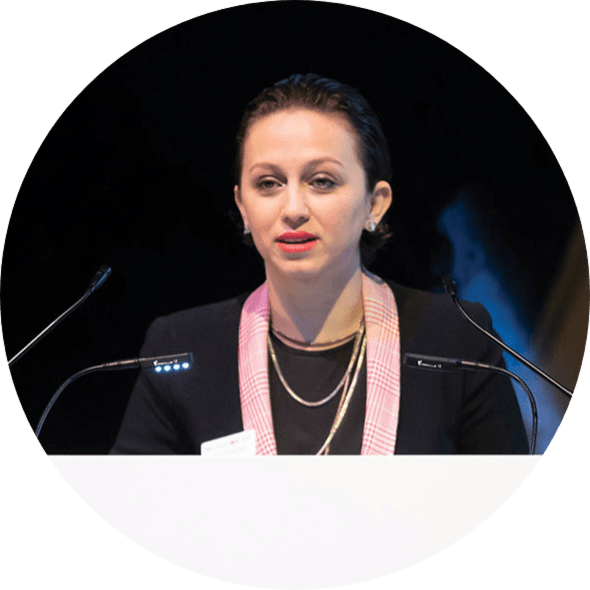 Feraye Ozfescioglu
CEO, WHF
June 2020
Dear Colleagues,
I hope this message finds you all well and healthy during these continued challenging times. Although COVID19 has impacted us all across the world, we have seen unprecedented acts of bravery, kindness, and unity. As a platform for change, we remain as committed as ever to promoting cross-sector discussion about the issues that affect people and communities around the world. In light of current circumstances, the World Humanitarian Forum brings a special issue for this edition of WHFtalks.
It is my pleasure to introduce WHFtalks.Live this month! This is a new initiative from the World Humanitarian Forum to bring global leaders from UN Agencies, governments, INGOs and businesses to speak openly and directly about issues of international importance. From technology's impact on humanitarian responses, the digital divide and reaching the most vulnerable to improving access to WASH Systems, we are analysing the most pressing international issues and solutions in order to further discussions which will take place at hybrid event WHF New York 2020 and our live event WHF London 2021.
In this inaugural edition of WHFtalks Live, I have sat down with three incredible leaders whose organizations are driving the response of COVID-19 regionally and worldwide. First, Jagan Chapagain, the Secretary-General of the International Federation of Red Cross and Red Crescent Societies (IFRC), discussed the role of the IFRC in times of COVID19, effective leadership, individual bravery, and importance of collaboration. Second, I had the opportunity to interview Her Royal Highness Princess Lamia Bint Majed Al Saud, the Secretary-General of Alwaleed Philanthropies, who talked about how COVID19 has impacted the MENA region, the current projects of Alwaleed Philanthropies, partnerships and collaborations with other NGOs and her passion about gender equality and giving everyone a home. Finally, I had the most inspiring talk with Amir Mahmoud Abdulla, the Deputy Executive Director of the World Food Programme. We covered a number of issues from the SDG 2 goal of zero hunger, food security, and the interconnectivity of crises to COVID19's effects around the globe.
Also in this issue, we encourage our international community to join the conversation with the most influential people in the humanitarian and international development fields through our WHF Digital Series (WHFpodcasts, WHFwebinars, and WHFlearning), which brings a range of current topics that are making headlines today, as well as online courses, which is an incredible partnership with UNITAR.
Finally, I am very excited to announce our partnership with the Crisis Response Journal (CRJ). Together, we are committed to the mission of support to the disaster management community and the need to work in shaping the future for a better tomorrow.
I hope you enjoy this special issue and we look forward to receiving your feedback.
Yours sincerely,
Feraye