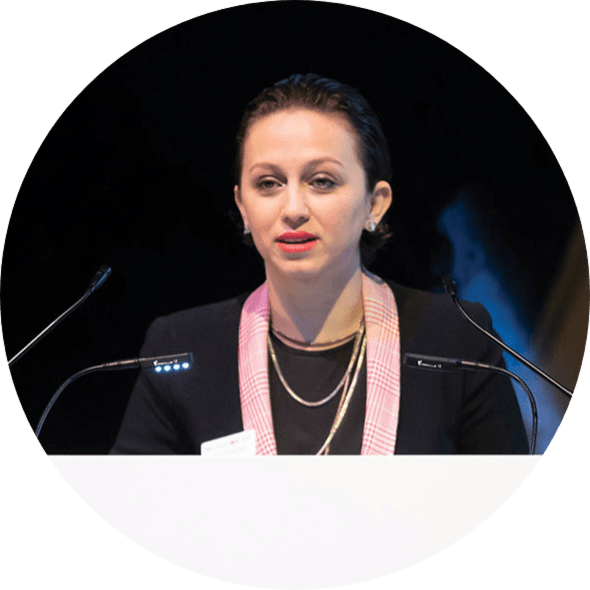 November 2020
Dear all,
As the CEO of the World Humanitarian Forum, it falls to me the task of closing this year's last WHF Talks issue. A wrap-up issue of this turbulent year is an exercise of sobriety, of awareness and ponderance, with an underlying question: are we on the right track? In other words, it is easier said than done.
It is the moment of self-reflection, our achievements, and hopes. At the same time, it is also an opportunity to consider the reset of international priorities that has evolved and will continue to do so in the foreseeable future. Our progression at WHF through this difficult year, including how we have adapted to new ways of connecting our community while advocating for the humanitarian and development agendas and building or strengthening relationships.
I want to set the tone, with both feet on the ground, of conservative optimism. Not because of where we are in terms of what the international community needs to achieve - we have to be open to say that we are very far from delivering on the Sustainable Development Goals, but rather for the willingness and humanity showed despite so much adversity and struggle.
The COVID-19 pandemic has caught all of us off-guard, what started as a "few months of restrictions" quickly became a restructuring of convenings around the globe. Has this presented a challenge? Most certainly, it also allowed us to evolve, to be innovative, and take new paths. As a result, as the world changed, our portfolio grew with it.
The World Humanitarian Forum's mission remains in the commitment of championing cross-sector dialogue. We still believe that when the storm passes, people will still want to meet face to face and shake hands, as it symbolises our unity and purpose and our sense of community that makes us who we are. We have, however, simultaneously learned that there are uncharted waters that can be navigated quite successfully. Therefore, I invite and compel all of you to delve into all the content we produced this year.
In this wrap-up edition of WHFtalks, we release the culmination of the work of our side stage during our digital summit, with 10 white papers on a multitude of topics derived from the discussions that took place during our Roundtables at the New York Digital Summit. A retrospective of our digital convening that happened in September, a look at the 144 distinguished speakers in attendance, the topics that formed our agenda and the outcomes that will drive us forward; and an article that puts our WHF portfolio and the World on rewind.
I cannot end this note any other way but in a tone of gratitude and appreciation for our advisory board, our partners - former and current - and our community, who have been patient and constructive about our changes and who have adapted with us, making us strive to do more and better to serve humanity and shape the future for a better tomorrow.
I sincerely hope you enjoy this issue and stay with us in the new year to come.
Feraye Ozfescioglu
CEO, WHF