02 Oct 2019
'WE NEED TO HAVE TARGETED FUNDING FOR FRAGILE SETTINGS'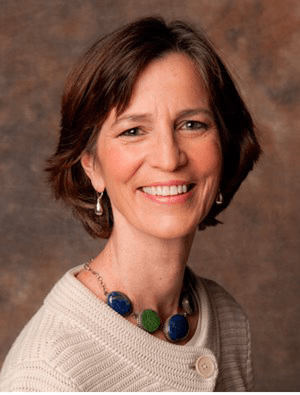 How has the humanitarian sector changed over the decades?
It is heartening to note that the support for humanitarian work has stayed steady over the years. But the increasing scale of displacement from countries like Syria and Afghanistan is staggering.
As CEO of Relief International, what is keeping me up at night is that donor governments are becoming more insular and inward-looking. They are pushing for more trade, than aid. Yet the fragile settings where we work do not have the right environment to engage in trade on a large scale or attract development assistance for long-term projects. What we need today is a more robust funding structure – one that offers assistance to fragile settings tailored to their needs and circumstances. For example, last year in Afghanistan more people were displaced by drought than the country's violent conflict. Accordingly, Relief International was able to shift our traditional focus to respond, and the investments we made were geared towards mitigating the long-term shocks of a changing climate, going beyond short-term fixes like trucking in water. Unfortunately, the funding structure for work like ours rarely accommodates this kind of ebb and flow of needs on the ground. Fragile settings like Afghanistan require that organizations like us have flexible funding to address urgent needs while also planning for the future, and being ready to shift focus when overlapping crises occur.

How can a change in funding structure help fragile settings?
The history of foreign assistance includes urgent emergency assistance and development funding for capacity-building, which are won on the back of competitive proposals. I believe we need a funding structure change so as to accommodate the needs of fragile settings, which fall in between immediate humanitarian assistance and long-term development assistance. Fragile settings often have weak or dysfunctional or discriminatory governments. So, we need to help them build the foundations of good governance from a citizen's perspective.
For example, in the US, Congress earmarks humanitarian and development money. They have strict rules; for emergencies, the funding is for a year – short term funding. And for development, it is long term. However, there is no funding appropriate structure for fragile settings such as Darfur or DRC. Humanitarian assistance is great but hamstrung by one-year funding cycles.
In Darfur, we have received an important annual grant for 15 years but I believe this structure of funding is far from ideal. The system needs to improve to provide flexibility to change the model as the situation changes, as well as to plan for multi-year activities. What we propose is nexus programming – so that we are alive and awake to the circumstances on the ground with multi-year funding commitments. And as year one comes to a close, based on the realities on the ground, we can review how to take it forward.
For example, receiving humanitarian assistance for digging boreholes in DRC would be a better solution than annual humanitarian funding for trucking water to rural areas of the country. A three-year commitment would allow NGOs to plan better and offer effective assistance in fragile settings.

Can you please tell us about your work in educating girls in Somalia?
Throughout Somalia, violence and extreme poverty have left deep scars, forcing many families to keep girls at home, instead of in schools. In response Relief International is implementing the Educate Girls, End Poverty programme, providing Somali girls with the opportunity to receive an education and break the cycle of poverty. This programme is funded with generous support from DfID.
So, at Relief International, we create conditions for effective learning- by equipping schools with physical facilities required by girls going through puberty and creating a parents' committee so that they encourage girls to attend school. We check that the facilities are working, provide teacher training and incentives, and encourage parents to review data and keep the school administration accountable for progress.
Once everything is running smoothly, the community will have the capacity to take it forward, ensuring the work outlasts Relief International's involvement.