18 Jun 2020
Update: WHF New York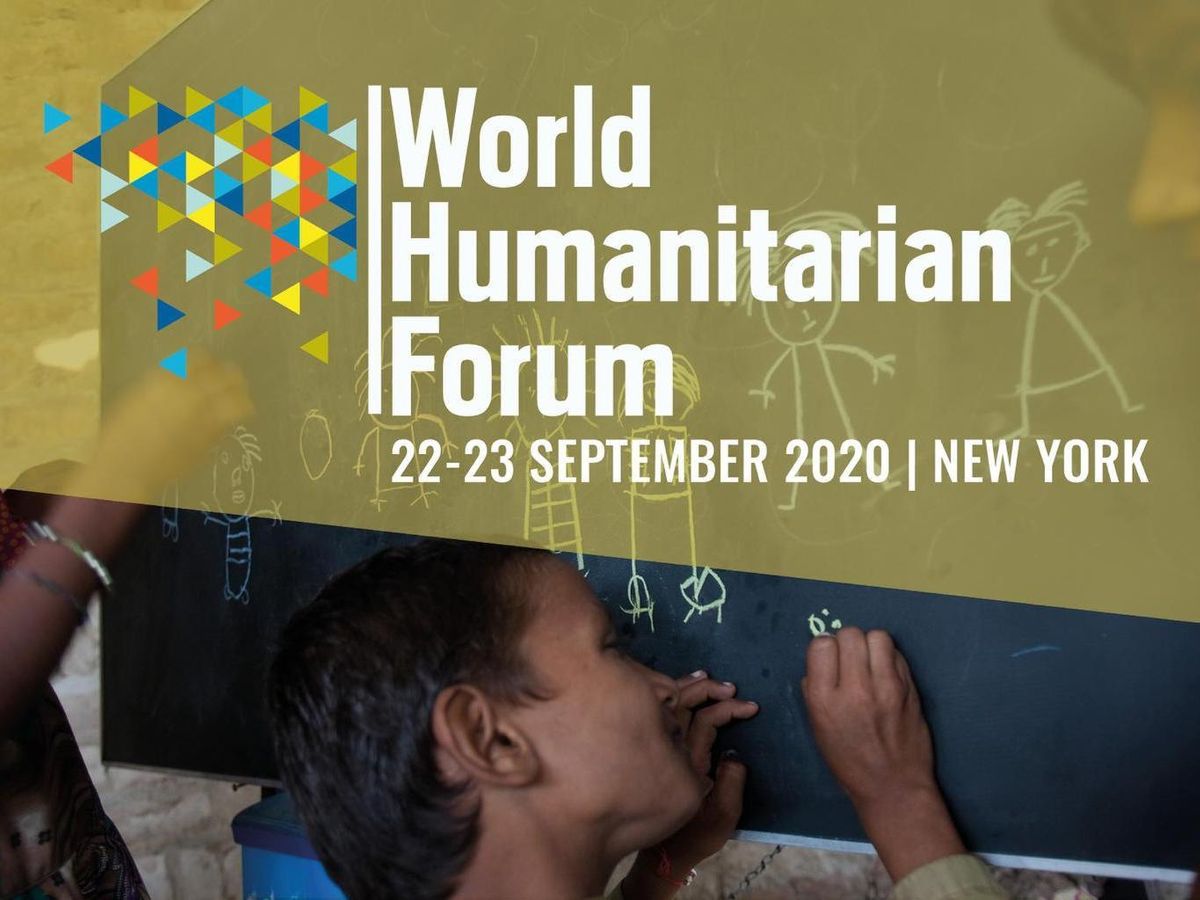 Just this Monday, the president of the U.N. General Assembly, Tijani Muhammad-Bande, announced during a press conference that the gathering in New York for the 75th U.N. General-Assembly in late September will not go on in the same format as it has done in the past due to COVID-19 pandemic.
He said: "World leaders cannot come to New York because they cannot come simply as individuals," he continued, "a president doesn't travel alone, leaders don't travel alone" and given the circumstances, it is not possible to bring large delegations to New York.
But, he also stressed that regardless of the change in circumstances, the annual event is going ahead through different ways of connectivity. For us, this is good news! This means that, as the world adapts, the World Humanitarian Forum will also adapt.
We will continue our call for action alongside the U.N. General Assembly and 'Shaping the Future for a Better Tomorrow' with a special emphasis on today's crises, the SDGs agenda, youth (human capital), women empowerment, impact investment, leadership, and public-private partnerships.
More than ever, we believe in the mission and the importance of solution-oriented cross-sector dialogue. The world is facing unprecedented hardships with COVID-19 and, at the same time, the international community cannot forgo the commitments made to present and future generations as we enter the decade of delivery of the Sustainable Development Goals 2030. Imperative is the need to have our focus firmly fixed on implementing the ambitious and transformational blueprint.
So, we look forward to the challenge of bringing WHF New York in a format that will be innovative and engaging. We look forward to having you as a part of this journey and welcoming the global humanitarian aid and international development community on 22-23 September 2020.
Keep watching our website for updated information and ways to register and participate.
Thank you for your unwavering support. Together we are better.