01 Feb 2021
The United States of America and its "Lost American Dream" - Economic Development without Immigration and a Weakening Educational System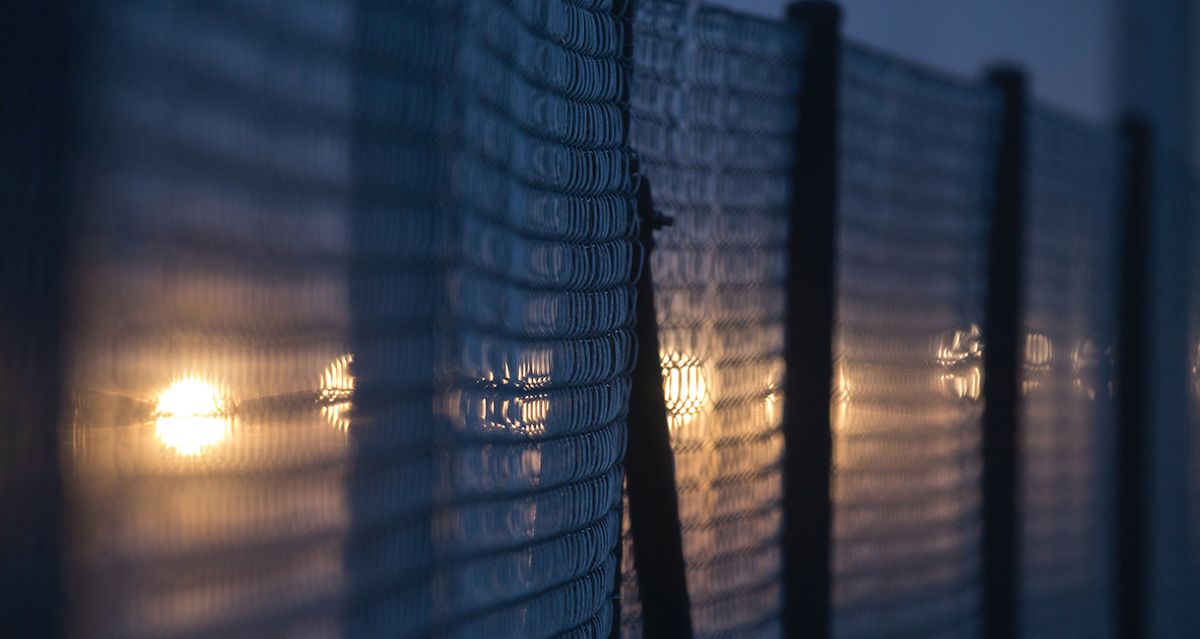 The American dream is being challenged by significant shifts experienced by the United States of America regarding migration policies and its impact on the country's educational system and its prospects for sustainable economic development. American values have been subject to a significant shock, and its historical roots to migratory trends have been forgotten. The country is in dire need of migrants that help support its finances due to an aging population, but its migratory policies seem to go in opposite direction. The educational system does not offer sustainable options to migrants, and as a result, the future of a diversified and talented workforce is also under threat. Migrants contribute to enriching economic development, and the USA fails to acknowledge this reality that threatens the country's ability to keep growing and developing.
Introduction
Every time a political administration changes its political color, there is an inherent uncertainty period regardless of its political sign. This has been an observed practice in most modern democracies, and it calls for reflection in the case of the United States of America (USA). This country has suffered a significant political shock since 2016 when Donald Trump was elected the country's 45th President. In the USA case, its recent political history has shown that the two-party system has created a very polarised society and very media-centred elites that take their political turn to shift policies. This article offers a brief comparative approach to the central immigration policies orientations of the recent USA administrations to present, allowing to examine how migrations policies can be decisive for the country's economic development and education standards. Why security has often been used as an argument to define migration policies? On the one hand, the end of the Cold War and the beginning of the current globalisation era have impacted most migration policies worldwide. On the other hand, it is also true that the security prism has reigned the rationality behind any policy migration movement. In particular, it is essential to consider the social and political effects that the events triggered by the terrorist attacks that impacted the country on September 11, 2001, can be considered a turning point that had and will probably continue to play a significant role in most administrations (Adamson, 2006). The security angle has often been used to justify the need for strict controls on migratory movement, and it has been for decades linked to the country's migration policies. This brief paper seeks to offer a quick review of the primary political shifts that have taken place since the Obama Administration and the USA's significant shocks regarding its approach to migration policies and their impact on the country's future economic development educational system. Afterwards, we offer some critical insights that help us reflect upon the importance of migration and its role in economic development to ensure that the USA remains one of the world's most advanced economies.
An Era of Political Twist in Migration Policies
To begin with, the Obama Administration faced a significant challenge as it has to deal with the impact of the Global Economic and Financial Crisis with its origins in the USA subprime mortgage market. Obama did start his first term by looking into the country's economic recovery and by pushing for a review of its health policy. However, since the midterm elections in November 2010, Republicans had increased their influence in Congress, prompting the piecemeal reform debate. Party positions achieved a fragile bipartisan support, as the Development, Relief and Education for Alien Minors (DREAM) Act, the Agricultural Job Opportunity Benefits and Security Act to legalize unauthorized farm workers and make it easier to hire guest workers (Martin, 2017). Several expectations were raised during his second term. Nevertheless, and without any comprehensive immigration in Congress, Obama expanded Deferred Action for Childhood Arrivals (DACA). DACA after the November 2014 elections and proposed the Deferred Action for Parental Accountability (DAPA) program, which would have enabled unauthorized parents of legal children, legalize their status. The programme was blocked by half of the states, and as a result, the initiative was not implemented (Ibid), being this a first blow to efforts that sought to review and add improvements to existing policies. The situation turned even gloomier with the election of Donald Trump as the 45th President in November 2016. Within this political context, Trump took the existing societal polarisation around migration one step further, and migration became one of his central key mottos during his election campaign in 2016. Looking into his administration term, Trump has made significant changes to immigration policy that affected high-skilled immigration norms and refugee policy seekers, visa screening procedures, and enforcement of decisions. In addition, he used different procedures to reinforce his views, including executive orders (EOs) and presidential proclamations. Previous presidents have as well used these instruments, but Trump's use of them is unconventional. Most of his EOs and proclamations have been policy-making documents, instead of delegating power in order to create task forces, or conducting more routine or symbolic tasks (Waslin, 2020).
Lastly, Trump continued to play migration as one of his policy achievements during his recent campaign and promised to finish the separation wall between the United States and Mexico. Nevertheless, an unprecedented COVID-19 crisis and a very fragmented society made the democrat candidate, Joe Biden the USA's new President. Migration has been decisive for his electoral campaign and announced a complete set of action in order to reverse Trump migration policy that includes: reverse the separation of children from their parents at the border, promote asylum policies, promote humanitarian needs of migrants, reverse Trump's public charge rule, stop the building of the separation wall, restore the DACA, commonly known under Obama as dreamers policies or rescind the travel and refugee bans to certain populations, amongst others proposals (Biden Harris campaign, 2020).
Migration and Economic Development
Migration is a susceptible area of debate and analysis, and it has been the focus of intense political discussion lately. There are significant controversies in this area, defined by worries and concerns regarding the connections between the role that migrants play in terms of economic development and implications for the educational system (IMF, 2020). A substantial area of debate relates to countries' resource allocation to support migrants. Besides, arguments support the idea that immigration brings major social and cultural shocks linked with the statement that migrants represent a significant economic and social burden to host countries. The election of Donald Trump, the UK referendum with the Brexit outcome, and the rise of far-right populists' movements in continental Europe have intensified the anti-migrant sentiment worldwide. There has been a dangerous shift towards anti-migrant policies supported by ideologies that defend the idea that migrants bring significant threats to countries' social cohesion and their prospects for economic stability and development. But the reality is that developed countries' demographic pressures have experienced a significant drop in fertility rates below replacement levels, indicating that migration is needed. As such, in which way can we explain the recent political backlash? And to what extent does the Trump Administration migratory policies are acting severely on migrants and their associated long-term effects?
The United States of America has been defined by its migrants' trends. The country's history highlights two main mass immigration episodes with an era characterised by unrestricted migrant arrivals from Europe (1850-1913) and another one that reflects the country's shift towards constrained mass migration with its main origins from the Asian and Latin American continents (1965 -present). The USA government faces a significant dilemma regarding its controversial approach towards migration policies, which negative characteristics have accentuated during Trump's Administration (Abramitzky and Boustan, 2018). The US faces a stark reality that shows that the country has a significant need to encourage immigration that helps address the surge of retiring baby boomers. Over the past few decades, the country has experienced a decrease in workers that are under very serious pressure to support the economic demands of the elderly and the raising numbers of pensioners. The rapid increase in old-age dependency ratio in the US and the lack of policies that seek to address this reality translates into acute financial pressures for future generations of American workers that are fewer and that are expected to support the country's growing numbers of retirees. The main issues to be considered relate to Social Security and Medicare that are areas largely finance on a pay-as-you go basis. American workers paid taxes are transferred to retirees, and imbalances start to appear as fewer workers are burden with growing financial pressures to cover services offered to the elderly. An important fact to be considered is that the country has managed to keep its age-dependency ratio balanced due to the rise in immigration between 1990 and 2010. Still, the rising immigration rates were not sufficient to counteract the country's drop-in birth rates that started its decline in the 1970s and that over the years have accelerated.
Therefore, the anti-migrant rhetoric needs to be reconsidered within the context of the country's changing demographics as their implications are quite diverse and have severe connotations for existing policies and economic development implications. According to the OECD report (2015) the impact of migration on economic development depends on countries' policies and their ability to address associated misconceptions. The reality is that there are significant misunderstandings and concerns surrounding migration that contribute to growing fears, leading some to think that migrants are just a burden on economies. However, research studies examining the effects of immigrants in advanced economies show that the reality is that migrants contribute to increasing countries' output and productivity levels (IMF, 2020; OECD/ILO, 2018). Native and immigrant workers bring to the labour market a diverse set of skills that complement each other's and that materialise on improvements on production levels that quite frequently turn into benefits on the average income of natives. In the American context, it is essential to consider that for more than 200 years, migration has played a fundamental role in the country, as its immigrants have defined the history and reality of the country. Regrettably, times of economic hardship and more specifically a global shift towards populism have led to growing migration fears, and quite worryingly, antimigrant feelings emerge and consolidate. From the economic viewpoint it is quite unfortunate that during times of economic difficulty, migrants are commonly associated with views that migrants steal jobs, bring down wages, exploit the social welfare system, and threaten the cultural and religious norm. The OECD/ILO (2018) report offers evidence showing that immigrants' possible adverse effects are often unjustified. Quite frequently, host countries do not have appropriate public policies that enhance immigration contributions as they do not sufficiently leverage the human capital and expertise that migrants bring.
Figure1: Refugee Resettlement Ceilings
*Source: Migration Policy Institute (MPI) Data Hub (2020)
The annual ceiling set for the year 2020 is 18,000 the lowest level on record. In addition, the annual number of US legal permanent residents show that numbers showed a significant drop as a result of the September 11 terrorist attacks. The numbers recovered from the year 2003 onwards and were affected by the Global Economic and Financial Crisis. As the country's economy recovered numbers were on the raise again and the trend was to a halt in 2016 when Donald Trump was elected as President.
There is no doubt that immigration is a politically charged subject, and quite often, it is wrongly used to exacerbate conflicting and groundless migratory misconceptions. The reality is that immigration can bring economic prosperity to countries as immigration contributes to making economies more dynamic and competitive. Furthermore, economists seem to agree that immigration plays a substantial role in countries development and ability to grow and progress. Immigrants contribute to raising GDP, and they play a major role in stimulating economic and business activity by positively affecting workers' and entrepreneurs' supply. Existing research offers evidence on the valuable contribution made by immigration families over the long-term that is becoming more important for developed economies that are affected by declining demographics (Covarrubias, Lafortune, and Tessada, 2015).
Figure 2 below show the immigrant share of the USA population and civilian labour force since 1980 to present. In the context of the US, the immigrants' rates are higher than the US population as most of the immigrants that enter the country are of working age.
Figure2: Immigrants in the Civilian Labor Force
*Source: Migration Policy Institute (MPI) Data Hub (2020)
In addition, the educational system enriches as it is able to integrate high qualified teachers and researchers with talented students that become potential workers to the host country that benefit first from the fees paid by immigrant students and also by the lack of costs associated with their early education that have been addressed in their countries of origin. Within this context, it is vital to examine the role that migrants can play amid another significant economic shock prompted by the economic lockdown derived from the global health outbreak of Covid-19 (ESRI, 2020).
Education as Mean of Integration and Development
The Trump Era has pinned-down law and subsequent legal action designed to deliver legal violence and resulting in fears about detention and deportation for undocumented immigrants. Many of those targeted are students at public colleges and universities who benefit from DACA. In September 2017, ex-Attorney General Jeff Sessions, announced the repeal of DACA, and since then, the rescission has since been met with multiple legal challenges leaving the future of DACA recipients uncertain. Given the repeal of DACA, legally enrolled, but undocumented students are facing the effect of legal violence. Legal violence is defined as the instability that immigrants with tenuous legal statuses experience in their daily lives due to the current immigration law (Menjivar & Abrego, 2012).
Many undocumented youth experience higher education more as a revolving door than as a dependable conduit for social mobility and incorporation patterns in the United States (Abrego & Gonzales, 2010; Gonzales, 2016; Bjorklund Jr., 2018). For many, paying for college is difficult even after passage of in-state tuition and financial aid for some undocumented students (Abrego, 2006; 2008). Financial hardship and excessive stress cause some to withdraw with the intension of returning in the future (Abrego, 2006; 2008; Terriquez, 2014). Undocumented students' race, class, gender, and often first-generation college student status, and immigration status work together to push out undocumented students from college (Enriquez, 2016). Those able to attend university experience feelings of isolation and are concerned about how tenuous legal statuses and immigration laws may affect their future in the country (Abrego, 2008; Gonzales, 2016; Terriquez, 2014).
Conclusions
The protections set-up through DACA aimed at providing a way forward for children who were brought to the United States with very little legal protection, including almost no opportunity to stitch together a productive and economic active life for themselves. But, the provisions of DACA were short term – an individual must apply every two years. Under the Biden-Harris mandate, there is an opportunity to develop a long-term pathway to citizenship. One that would allow these individuals to stay in the United States, contribute to the country's tax base, and further develop the knowledge economy. Education, in general, and educators in colleges and universities have a particular obligation within the remit of the law – as an academic community, to support students and their families who face deportation, imprisonment, and social and emotional hardship. Moreover, these institutions might affirm by way of the President, provost, and faculty – articulate to internal and external audiences its commitment to each of its students, some of whom are undocumented and lawfully enrolled under the Deferred Action for Childhood Arrivals. Moreover, the campus community will expand all of its efforts to support individuals enrolled under DACA, just as they do for every other student on campus. Additionally, colleges and universities should embrace the opportunity to responsibility to be a primary vehicle for much needed dialogue and debate in a democracy. This includes an affirmation of its core mission to convene healthy, respectful, productive, and safe conversations on critical issues facing the United States of America in 2021 and beyond. Immigration has a key role to play in the economic development of the country and its educational system faces many challenges to ensure that it is able to support students that will become the main assets for the country's ability to remain as one of the world's first economies.
In conclusion, the Trump administration posed a critical change of direction in migration policies from Obama's previous terms. Biden's election will mean a new history chapter for migrants and asylum seekers to the United States that if adequately connected with the development and education axes might bring a needed shift that will help to connect economic, migration and education. The Economy, the positive role of migrants and the importance of the educational system are identified as key pillars for the country regaining a leading position and becoming an international example of best policy practice at the time that tries to rebuild a shattered American dream.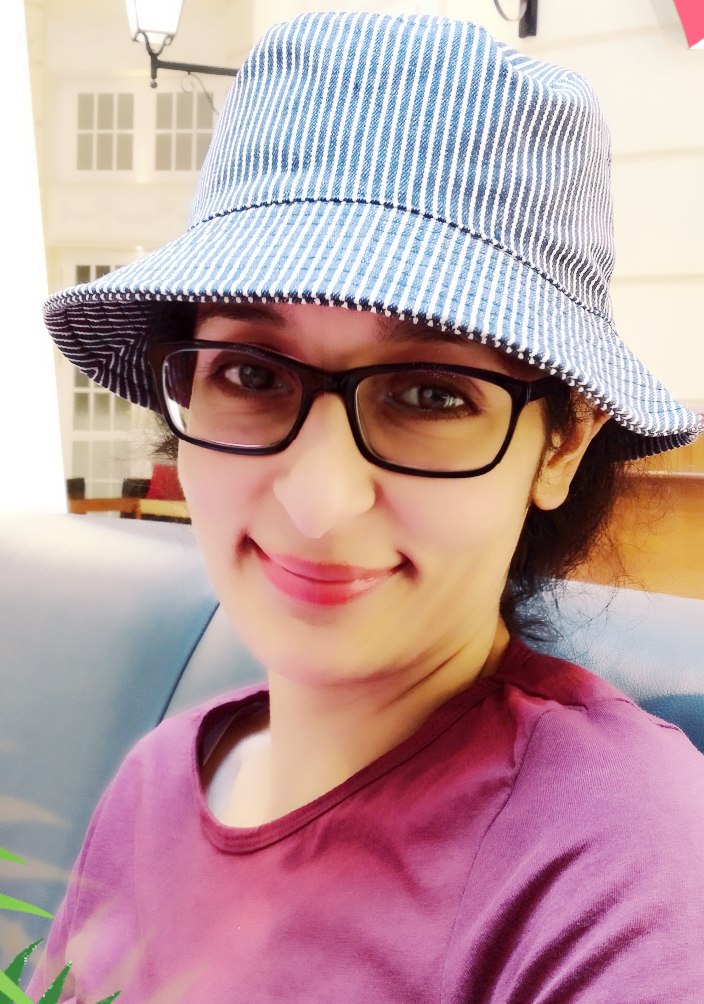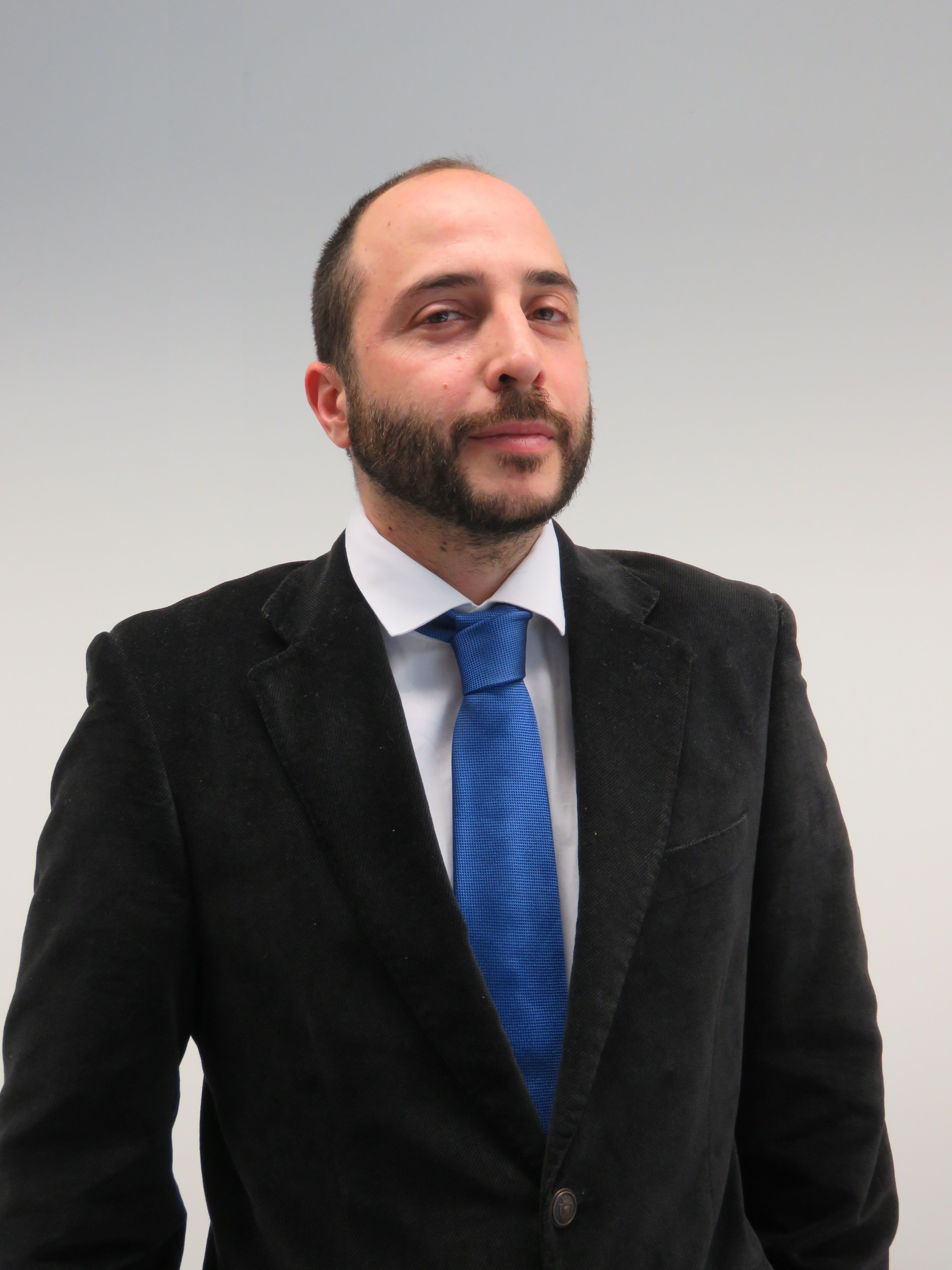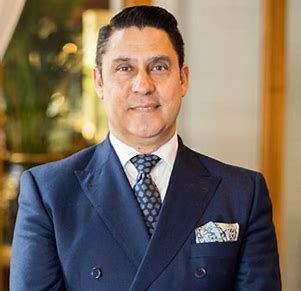 Bibliography
Abramitzky, R., and Boustan, L., (2018) Immigration in American History. Journal of Economic Literature, Vol. 55 (4), pp. 1311-45.
Abrego, L. (2006) "I Can't Go to College Becaue I Don't Have Papers": Incorporation Patterns of Latino Undocumented Youth. Latino Studies 4(3):212-31.
Abrego, L. (2008) Legitimacy, Social Identity, and the Mobilization of Law: The Effects of Assembly Bill 540 on Undocumented Students in California. Law & Social Inquiry 33(3)709-34.
Abrego, L., & Gonzales, R. (2010) Blocked Paths, Uncertain Futures: The Postsecondary
Adamson, F. (2006). Crossing Borders: International Migration and National Security. International Security, 31(1), 165-199.
Biden-Harris Website campaign, migration section: https://joebiden.com/immigration/
Bjorklund Jr. P. (2018) Undocumented Students in Higher Education: A Review of the Literature, 2001 to 2006. Review of Educational Research 88(5):631-670.
Covarrubias M., Lafortune, J., Tessada, J. (2015) Who Comes and Why? Determinants of Immigrants Skill Level in the Early XXth Century US. Journal of Demographic Economics. 2015;81(1):115–155.
Education and Labor Market Prospects of Undocumented Latino Youth. Journal of Education for Students Placed at Risk (JESPAR) 15(1-2):144-57.
Enriquez L. (2016) A Master Status or the Final Straw? Assessing the Role of Immigration Status in Latino Undocumented Youths: Pathways out of School. Journal of Ethic and Migration Studies 43(9).
ESRI (2020) Quarterly Economic Commentary. Macroeconomic Forecasting May 2020. Available at: https://www.esri.ie/system/files/publications/QECSUM2020%20%281%29.pdf
Gonzales, R. (2016) Lives in Limbo: Undocumented and Coming of Age in America. Oakland, CA: University of California Press.
IMF (2020) World Economic Outlook, April 2020: The Great Lockdown. Available at: https://www.imf.org/en/Publications/WEO/Issues/2020/04/14/weo-april-2020
Martin P. 2017. Trump and U.S. immigration policy. Calif Agr 71(1):15-17. https://doi.org/10.3733/ca.2017a0006.
Menjivar, C., & Abrego L. (2012) Legal Violence: Immigration Law and the Lives of Central American Immigrants. American Journal of Sociology 117(5): 1380-421.
Migration Policy Institute (2020) US Immigration Trends. Available at: https://www.migrationpolicy.org/programs/data-hub/us-immigration-trends#history
OECD (2015) Is migration good for development? Wrong question! Available at: https://www.oecd.org/development/development-posts-migration-development.htm
OECD/ILO (2018) How Immigrants Contribute to Developing Countries' Economies, OECD Publishing, Paris. Available at: https://www.ilo.org/wcmsp5/groups/public/---ed_protect/---protrav/---migrant/documents/publication/wcms_616038.pdf
Terriquez, V. (2014) Dreams Delayed: Barriers to Degree Completion among Undocumented Community College Students. Journal of Ethics and Migration Studies 41(8):1302-23.
Waslin, M. (2020). The Use of Executive Orders and Proclamations to Create Immigration Policy: Trump in Historical Perspective. Journal on Migration and Human Security, 8(1), 54–67. https://doi.org/10.1177/2331502420906404