04 Dec 2019
PUT GENDER EQUALITY AT THE CENTRE FOR UNIVERSAL HEALTH COVERAGE - LOIS QUAM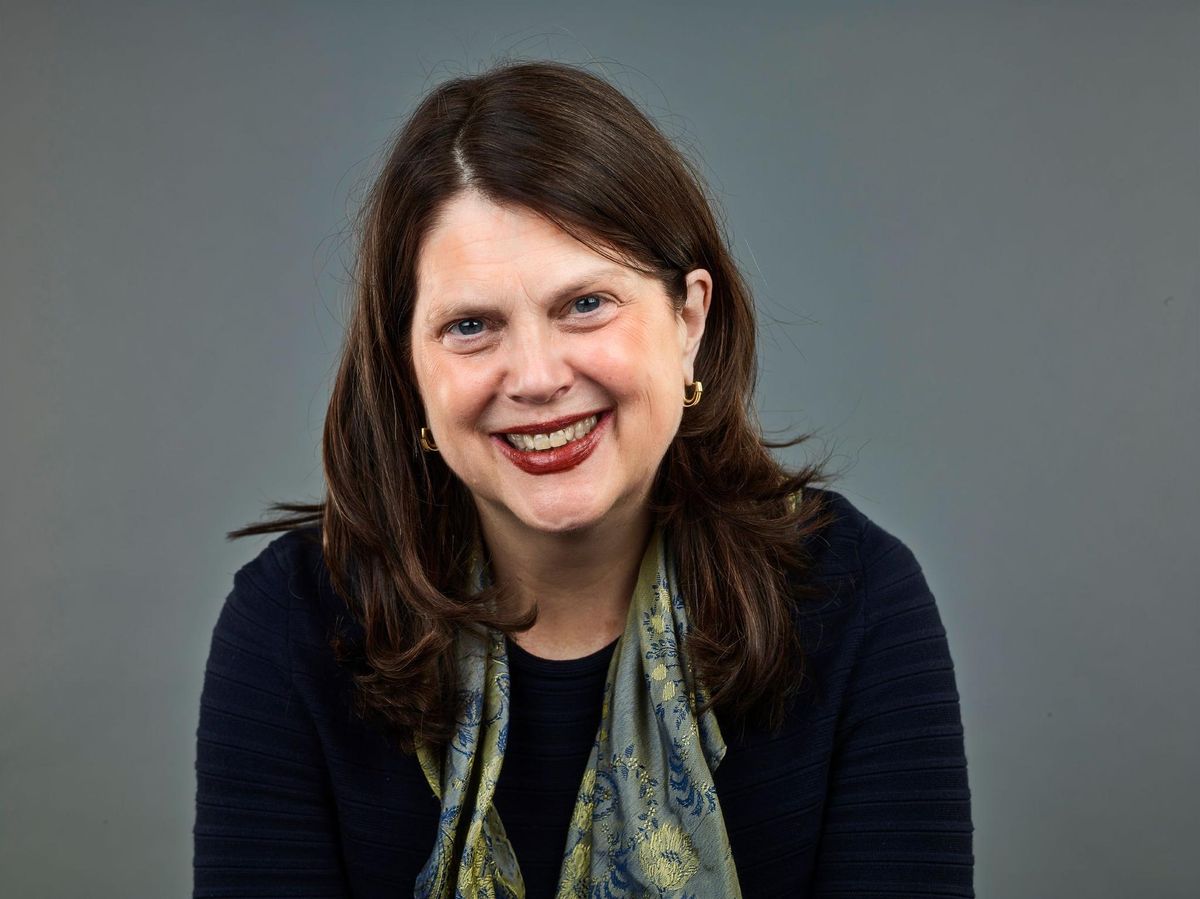 In an interview with WHF Talks, Lois Quam, CEO, Pathfinder International, says that women's creativity, problem-solving skills and intelligence are the most untapped resource in the world - "We need greater gender equity in governance and decision-making processes related to climate change".
Every woman should have the opportunity to achieve her full potential. What is stopping her today? What are the biggest challenges that women face, especially in developing countries?
All women need access to the empowering tools of education and reproductive health care to reach their full potential in life. With access to these services, women can better achieve their full human rights and exercise their talents and capabilities.
Today women face real challenges and barriers in gaining these opportunities. In many settings, they are not considered to be equal to men and boys. As a result, their ambitions and their needs go unaddressed. For example, over 214 million women want to use modern contraception to space the birth of a child or avoid pregnancy, but they do not have access to these services. As a result, they are more likely to suffer or die when they give birth or because of an unsafe abortion. Without the ability to exercise this right to sexual and reproductive health care, they also are more likely to leave school, marry before they are adults, and miss the opportunity to contribute their voice and talents to their community.
Why is gender equality central to achieving Universal Health Coverage (UHC) and climate mitigation? How?
Women are more than half of the world's population and deserve to have their health care needs be at the heart of universal coverage. In some discussions on universal health coverage, women are defined as a group of marginalized or vulnerable people, but we are so much more than that. We have given birth to every person on earth in periods of war and peace, storms and calm. Our needs for comprehensive sexual and reproductive health care services must drive the design and delivery of universal health coverage.
Women, girls, and communities who rely on natural resources are on the frontlines of our changing climate, and they fully comprehend the urgency of the situation. Women produce 60 to 80 percent of food crops in poorer parts of the world. Increasing severity and frequency of climatic events already have direct implications on crop viability, water availability, food security, their children's health and survival, their family's access to health services, and forest product accessibility. They already make daily decisions about how to navigate these challenges and sustain their families. Women's creativity, problem-solving skills, and intelligence are the most untapped resource in the world. We need greater gender equity in governance and decision-making processes related to climate change. Evidence shows that involving women in these decisions supports more effective climate, resource management, and conservation strategies that also support improved human health.
What is your message to heads of state to make UHC a reality? Why should they have a stake in it?
Heads of state have a responsibility for the well-being of their countries: long-lasting and equitable economic results, protection and security, and healthy environments. UHC is one of the best ways for heads of state to achieve these goals. Investing in women and girls, including comprehensive sexual and reproductive health care services, is the single best way for a head of state to achieve long-term social and economic stability in his or her country. Investing in UHC also provides an opportunity for a head of state to demonstrate breakthrough success and thereby attract investment in their countries' industries and people.
Are anti-abortion laws real risk to women's health? Are more governments embracing anti-abortion policies? How does it harm ordinary women's lives?
Yes, anti-abortion laws cause women to die and to suffer illness and injuries. For example, in sub-Saharan Africa alone, where many countries have restrictive abortion laws, approximately 23,000 women die every year and many thousands more experience illness and injury because they were not able to have a safe abortion.
Many countries have improved their abortion laws over the past decade because they want to reduce the number of women who suffer these consequences. There are, however, still many countries that have laws leaving women vulnerable to unsafe practices.
This situation drives unsafe practices and affects all women. Most women either know someone who has sought an abortion or has sought an abortion herself. Making abortion illegal or unavailable does not reduce unwanted pregnancy, it only makes it unsafe. We must improve access to comprehensive abortion care including contraception and lifting up the status and well-being of women and girls.
Can you please tell us about PHE Programme and how it has worked in certain parts of Africa?
The population, health and environment (PHE) approach is one that addresses several issues simultaneously that are key to the advancement of health and human rights: the effects of climate change, food security, nutrition, livelihoods, sexual and reproductive health and rights, and gender inequities. The approach places women at the forefront, giving women—many for the first time—the opportunity to take a leadership role in the governance and management of natural resources. At the same time, women and men are engaged to increase demand for and uptake of sexual and reproductive health services, and safe water, sanitation, and hygiene practices. The approach boosts communities economically by offering women the chance to diversify their livelihood opportunities and start eco-friendly businesses.
In sub-Saharan Africa, positive gender equality, health, development, and environmental sustainability results from PHE programs have led to the adoption of national policies including in Ethiopia and Madagascar. We expect more countries to follow suit as climate mitigation and women's rights take center stage in our effort to reach the Sustainable Development Goals and fight global climate change.
What's the key message that Pathfinder International would share at the WHF 2020?
Pathfinder will share that moving from hope to reality for the world means unlocking the creativity, power, and intelligence of women and girls. To do that, women and girls need access to high-quality, comprehensive sexual and reproductive health care services as a part of universal health coverage. Today's adolescents and young adults are brimming with the energy and ideas required to address our world's biggest challenges such as climate change. Yet, they will be held back from doing so if they can't receive these foundational tools to delay and space their children and to express themselves fully as human beings. We can meet the unmet need for comprehensive sexual and reproductive health care services today with the right effort and resources. We can meet those needs in the midst of migration, in remote rural settings, and in challenging urban settings. Our future depends on it.