29 Apr 2021
Innovation 5.0 towards Sustainable Development – A Youth-Led Perspective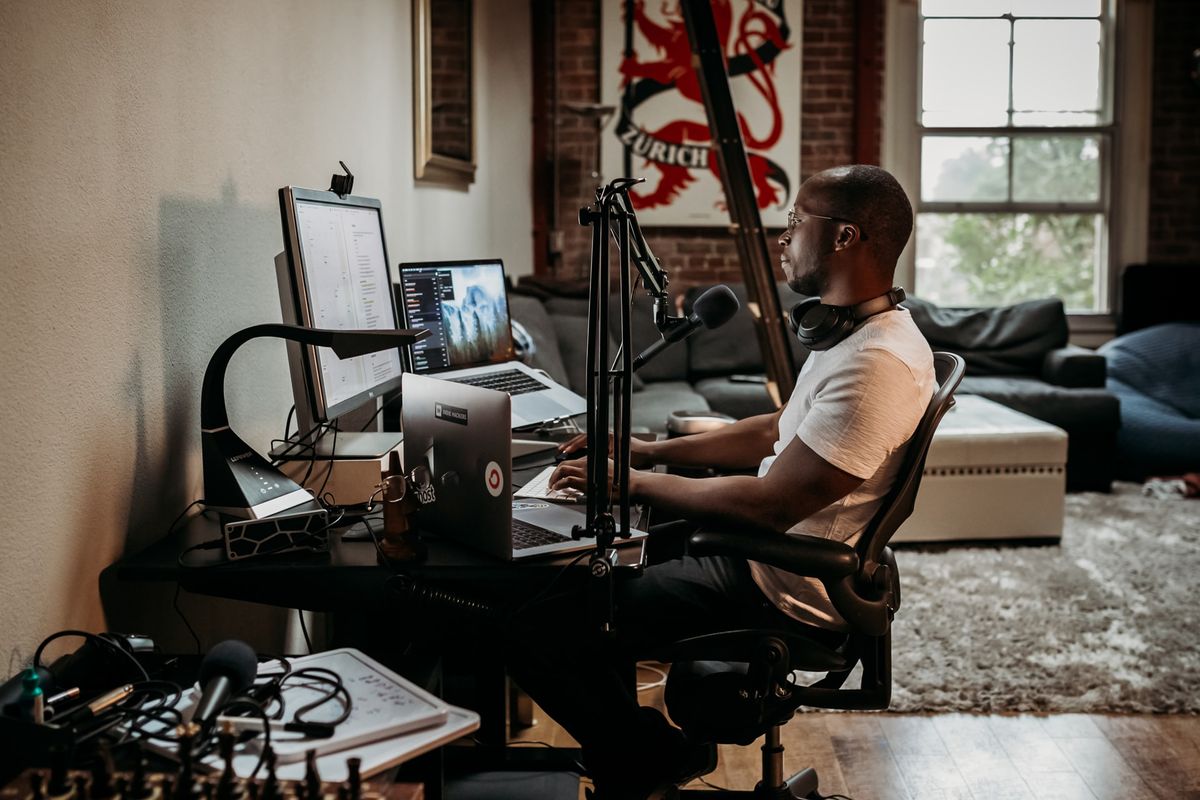 As the world rebuilds greener, stronger and together, the acceleration of the twin green and digital transitions is required in order for us to collectively build towards a more sustainable and resilient society and economy. Innovation is among the key drivers of this dual transition, and the concept of Innovation 5.0 recognises the power of intelligence, inclusion, independence, interactivity and integration to drive systemically positive change, and to achieve societal goals beyond jobs and growth to become a resilient provider of prosperity. This is accomplished by making value creation respect the boundaries of our planet and placing the wellbeing of all stakeholders at the centre of the recovery process.
Why Innovate Now - The Clock is Ticking
We are on a precipice; as the relentless march of time continues, humanity progresses towards 2030 - the year wherein the UN Sustainable Development Goals should have been achieved. The clock is ticking: action for the SDGs requires concerted action and fundamental paradigm shifts, ranging from change in everyday actions and systematic changes e.g. frameworks we use to conceptualize solutions for the world's problems, be it technologically, politically, socially or otherwise. We have to fundamentally challenge traditional systems and deconstruct appeals to tradition.
As witnessed through the work undertaken at the World Humanitarian Forum, global experts have questioned the effectiveness of a capitalism and market-based approaches to help the marginalized. It is now needed more than ever to reframe priorities in terms of sustainability versus self-interest and the profit motive of businesses. All stakeholders on local, national and international levels have to synergize to bring about this paradigmatic shift to work towards sustainable development. It can be argued that young people have a unique role to play in this ecosystem of innovation and changemaking, with untapped potential to provide new solutions and the ability to scale these solutions globally.
A New Generation of Gen Z Changemakers
Although innovation is traditionally associated with rapid technological advancement or top-down, systematic changes involving public policy, we believe that grassroots innovation is as important as ever – especially in light of increasing disillusionment with government bureaucracy and the impenetrable obliqueness of traditional institutions. Young people have been historically overlooked and sidelined in traditional decision-making bodies. Although this has been changing, youth still harness untapped capabilities and competencies - all of which can be channelled for the social good and to achieve the SDGs. The power of youth cannot be understated.
In particular, Gen Zers are at the forefront of social innovation, reframing the way we advocate for social, economic and political justice, in addition to how we can work towards the SDGs. Beyond the more well-covered emergence of new social movements (NSMs) led by young people - often involving extensive use of new media and decentralized campaigning – the world is seeing an unprecedented era of young changemakers and the increase of youth social entrepreneurial projects around the world. Here, Hong Kong non-profit KIDsforSDGs empowers these projects with thought leadership and targeted action through the lens of Innovation 5.0 to create and scale impact on a meaningful and tangible basis.
The emergence of young changemakers can be attributed to the diversity and change-oriented mindset of Gen Z. Regarded as highly educated and 'socially conscious',Gen Zers are attuned to the complexities facing our collective future and actively advocate for change at all levels. From 'memes' to obsession with trends, Gen Z has proven itself to be a generation of ingenuity, adaptation and creative expression.
Democratization of Changemaking through Social Media
On the other hand, the emergence of Gen Z changemakers can be attributed to technology. Rather than expensive and cutting-edge equipment, young people - through devices such as their smartphones - are able to instantaneously share news and information through social media; content creation has been democratized, making it as accessible as ever for Gen Z. By extension, it has also provided an unparalleled opportunity to advance SDG education and knowledge about sustainable development. Awareness-building and social consciousness is a stepping stone towards social change - with each contribution coalescing into a rich tapestry of social impact. Social media, although often demonized as a cesspool of misinformation and polarization, can also be leveraged as a force for good and awareness building. When used correctly, it can even empower communities, create movements and facilitate the emergence of changemakers that innovate for the SDGs.
To illustrate, another Hong Kong non-profit, ISSIA HK, has used social media as its driving force. For ISSIA, social media has empowered a community of socially conscious students from over 50+ schools across Hong Kong and internationally - all underpinned by a commitment towards solving social and global issues; it has also allowed ISSIA to scale beyond social media to organize a wide variety of events and initiatives. The organization engages the community with multimedia initiatives, events (such as Youth NGOs Forum, ISSIAMUN, debate programme) and the flagship ISSIA Magazine.
Social media has provided young people with the opportunity to build communities and platforms of their own - connecting with people across the world. We see an increasing number of youth-led organizations and social media pages advocating and taking action for social causes - something that was previously unheard of to young people. These organizations can be local, national or even international - not confined to geographic restrictions. The potentiality to scale is immense. It has also removed the barriers to entry for 'changemakers', with little to no capital involved for the most part. Youth volunteers are also willing to contribute to a greater cause, taking on leadership positions and scaling these organizations to be able to compete with those that are run by adults. This provides an immense reservoir of human capital that is often underutilized and overlooked, and amplified through the principles of Innovation 5.0.
This reflects a promising model for socially-conscious educational innovation, where everyone can be a changemaker. Changemaking and innovation for sustainable development requires all hands on deck - with the involvement of Gen Z especially critical; they are the leaders of tomorrow and the changemakers of today. Social media has also facilitated the building of strategic partnerships. We strongly believe in the notion where "the whole is more than the sum of its parts". For both KIDsforSDGs and ISSIA, social media has allowed us to connect with other organizations to synergize and contribute to the social good. Discourse surrounding social change, innovation and sustainable development should emphasize the unique role of youth to bring about this change.
A Case Study: Autism Spectrum Disorder
Inclusiveness is the foundation for a better tomorrow, and social media can play a big role in advancing this. We cannot even begin to talk about inclusiveness without addressing the needs of those suffering from Autism Spectrum Disorder (ASD), which has been identified as the fastest growing developmental disability in the world. In the United States alone, the Centers for Disease Control and Prevention have recently reported that 1 in 54 children in America has ASD. Whilst prevalence in developing countries may seem low, it is likely because many cases are left undiagnosed.
Research shows early intervention can address some of the core deficits of ASD, such as concentration, eye hand coordination, memory, communication, and social interaction. According to Alvin Wong, Founder of "March to Your Beat", who has been developing practical drumming therapies to help autistic youth bridge those gaps, social media engagement has furthered his impact. Through an in-person and virtual hybrid approach, Alvin plans to build a network of percussionists and musicians to deliver these therapies in Hong Kong and the Greater Bay Area for autistic youth that might benefit.
In due course, Alvin seeks to rope in other interested academics from universities that have been studying similar phenomena. By incorporating the elements of Innovation 5.0 as the project demands, March to Your Beat can integrate the gamification of therapies and disseminate to a wider audience. With many schools remaining closed during COVID, delivery of these therapies online and through social media will be the way to go, as this may help relieve some of the stress and anxiety of many ASD children whose daily routine must have been disrupted by social distancing brought about by the current pandemic.
Moving Forward
It goes without saying that there is much more support needed to empower youth initiatives on local, national and international levels to scale their impact (e.g. capital, national and international recognition etc.). Beyond supporting grassroots innovation, there should also be greater top-down support, e.g. from international organizations, policy-makers and governments to facilitate youth decision making on all levels and therefore engender systemic change and innovation, led by the leaders of tomorrow. Youth participation should be established as a norm in civil society and beyond. Only then, can we synergize and achieve the Sustainable Development Goals by 2030. We are all in this together, and Innovation 5.0 gives us a viable roadmap to succeed.