29 Oct 2019
HERO PATHBREAKER - ELIANA SOUSA SILVA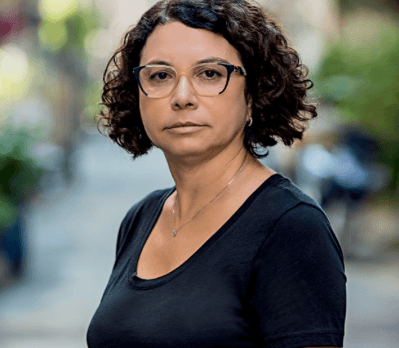 Our hero this month is a brave activist Eliana Sousa Silva who has been fighting unflinchingly for women's rights despite her life is under threat.
Eliana Sousa Silva is a women's rights and human rights activist who has been fighting for the reproductive rights of women and against police brutality in Brazil for decades. Moreover, like Marielle Franco – the feminist and politician also from Maré, who was assassinated last year – Eliana has been receiving death threats for doing her work.
Women rights in Brazil
Brazil saw an alarming rise in racial abuse, sexual assault, femicide and violence against women and LGBT people in 2018, according to new figures released last week. A total of 66,041 incidents of sexual violence were reported in 2018, of which 82% were against women and girls, a 4.1% rise on the previous year and the highest number ever registered. More than half of the female victims were girls under 13. With 263,067 domestic violence injuries reported, the figures indicated a woman was attacked in Brazil every two minutes.
The data illustrates a country which has became more bigoted under far-right president Jair Bolsonaro.
Eliana's ceaseless work in the favelas has placed her on a collision course with Governor Witzel and President Bolsonaro's government. She has also had threats to her organisation and her life. This is of grave concern because, in 2018, Marielle Franco, who had been one of Eliana's creative writing students, was shot dead in her car. A 'kill list' document later leaked in which both she and Eliana appeared.
Her story
Eliana has lived in Mare since childhood when her family moved there to escape drought. She is one of the less than 1% of favela dwellers who had the opportunity to pursue post-secondary education, and completed a doctorate on police violence.
On returning from university in the late 1980s, at aged 22 she became the first woman elected to the Maré Residents' Association. She went on to form a community organization, Redes da Maré (Maré Networks), that has worked for 20 years to strengthen Rio's largest favela.
They run projects on education, (their programmes have seen a six-fold increase in residents of the favela entering higher education – from 0.5% to 3%) health, drugs, community safety, and more.
Redes da Maré
Through Redes da Maré Eliana has provided psychological care for women victims of violence and to help women whose rights are being violated in the workplace. She says that abortion and violence against women are still taboo subjects that can't be broached openly. In Brazil abortion is legal only in cases of rape – meaning that abortions take place in the Favelas in clandestine, illegal clinics that are dangerous. "Feminism has not reached the favela" she says. Women in Maré also have an "oppressive macho education" and abuse by relatives from an early age is common. This is all against a backdrop in Brazil of the situation worsening for women, with Government attacks on reproductive freedom and a hostile environment for women's NGOs.
We salute Eliana's bravery and work.