Engaging Youth for Sustainable Infrastructural & Industry Development in Nigeria; what is needed is localizing community financing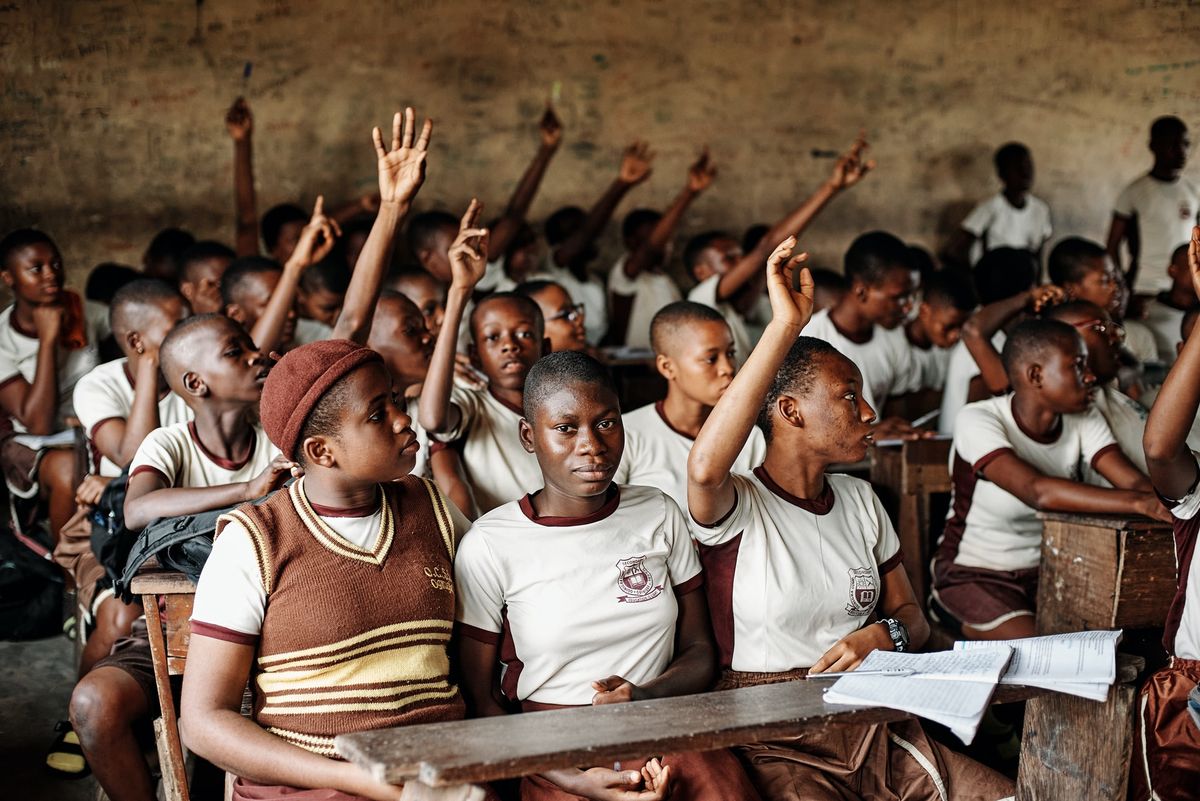 Leadership is an area where Nigeria has been bitten really hard; it is foolish to follow the same procedures and expect a different result. Yes, we need a change of strategy. I must admit that, if care is not taken, the society has a way of conditioning well intentioned individuals into wildwolfs because we lack the right institutions to put our behaviors in check and to control our tendencies for inefficiencies. To this, Somfound is particular about raising youths to be more involved in infrastructural development with focus on nurturing young females into political leadership.
In Nigeria, regardless of how rich one claims to be, the issues and problems inherent in the country affects people of all race, religion, or social status. Through advocacy by the youth demanding for their needs, it is possible to get things right as it benefits everyone in the society. The most recent occurrence of youths coming together to advocate for what they want from the government of Nigeria is the #EndSARS protest in 2020 which unified the voice of the Nigerian people against oppression and unjust killings happening in the society.
There is a reality of how things happen in Nigeria which the international community and organizations who provide humanitarian aid and financial assistance to the country may be unaware of and of which I will like to humbly bring their attention to. The funds given to help the people, are very unlikely to reach the people for which it is been intended. For instance, the most recent is the Ca-covid palliative that was distributed to all 36 states in Nigeria, but none ever reached these people; in the hit of the pandemic, through my foundation; I initiated the Feed the Nation for Covid-19 project; one community at a time where I went to my community in Enugwu-ukwu, Anambra State, Nigeria and selected over 50 women from the 12 villages in the community and distributed tubers of yam to each home; this was made possible by the little funds I saved during my National Youth Service days and some humanitarian donations given to me to support the project by some catholic priests. To this end, if the focus is shifted from giving funds to the government to giving funds to young leaders to undertake projects in their community, there will be more impact.
Nigeria as a Federal republic comprising of 36 states and its federal capital territory, Abuja of which the states are grouped into six geopolitical zones, the north central (NC), north east (NE), North west (NW), south west (SW), south east (SE) and south south (SS). Also, having 774 local government areas, you could obviously see that Nigeria is a big state. With the resources both natural, mineral and human resources, our nation has to put this into good use. We need industries in every community to refine the minerals found in each and every local government; the dependence on oil in the country must come to an end, all sectors needs to work in a balanced way.
In 2019, Nigeria's female population amounted to approximately 99.13 million while the male population amounted to approximately 101.83 million inhabitants. In the same line, Nigeria Industrial production index was reported at 0 in 2020. According to the world bank collection of development indicators. Industrial production index measures changes in industrial production and is widely used for the observation and analysis of the current economic activity. Monthly survey on the industrial production of index allows identifying the turning points in economic development at an early stage.
The path to development in Nigeria will encompass foreign aid, governance, healthcare, education, poverty reduction, gender equality, disaster preparedness, infrastructure, economics, human rights, environment and issues associated with these. Good and motorable roads, industry, security, hospital and emergencies are characteristics of a developed society. One of the problems that Nigeria faces is the problem of bad leadership, we need to get it fixed from the root, that is from the community. We do not need young people to grow up in the country and develop an assembly and bring about development in their community. We have tried the strategy before and it did not work. We have to follow a different approach.
This takes us to the issue of strong institutions. These and all is what the Limult provide through the Monitoring and Evaluation service through fast-track mobile app where development processes and procedures can be well-monitored and controlled. Somfound (A Somtochukwu Diana); we do not need to rely on the government to fix our society. The Nigerian government needs help in development, we have faced the problem of inefficiency, but when these projects are being handled by independent firm like Limult Group NG - a real estate construction company that focuses on industry and infrastructural development – www.limult.com, work will go faster and productivity will be increased.
As a young lady with whom leadership and serving others comes natural to, it is important that financing for development should be brought local and instituted among youths. This is becomes, when young people are involved in the development of their communities, they see it as their own, they feel more connected to the development process and sense of ownership and become less likely to rebel and destroy public properties.
At Somfound NG (A Somtochukwu Diana Foundation); a not-for-profit foundation that we launched the Indigenous Movement for Sustainable Development (IMSD) NGO that works on using local young people in communities in the 340 local government area. In the community where I come from for instance, we have old people who seek medical care but these things are not in near reach and even if they are; they are not been maintained efficiently. The need to raise community leaders through adequate finance cannot be overemphasized. Some of the factors affecting development in Nigeria includes;
Bad Leadership; engage youths more from cradle on leadership. Trainings on the benefit of their involvement in local community development. And these are areas where we come in. Nigeria needs youth leaders to champion community development in the 77 local government areas.
Corruption; Nigeria faces a big challenge and a wide gap of people who. We need to fight the corrupt system from the cradle. We suggest that young people should be given leadership positions to contribute to development from the age of 18.
Mismanagement of public funds for project completion; there is an issue of abandonment of projects after funds have been given out. This is alarming, this is detrimental to the Nigerian people and the future of the youths. Right now, we need to save ourselves by ourselves. Why are projects not completed?
Unaccountability; there is no public display of how these funds are used and the manner in which they are. Technology solutions such as an online platform must be developed to enable citizens monitor the progress of their work.
Lack of finance; the major problem faced is the issue of finance because these projects require high level of funds to undertake. Financing development directly to young people in local communities should become institutionalized as it is the most important factor that drive and will enable us achieve development if it is been channeled properly
We have a lot of youths who leave the country each other to developed nations in search of better jobs, peace and security and a government who cares about its people. If we had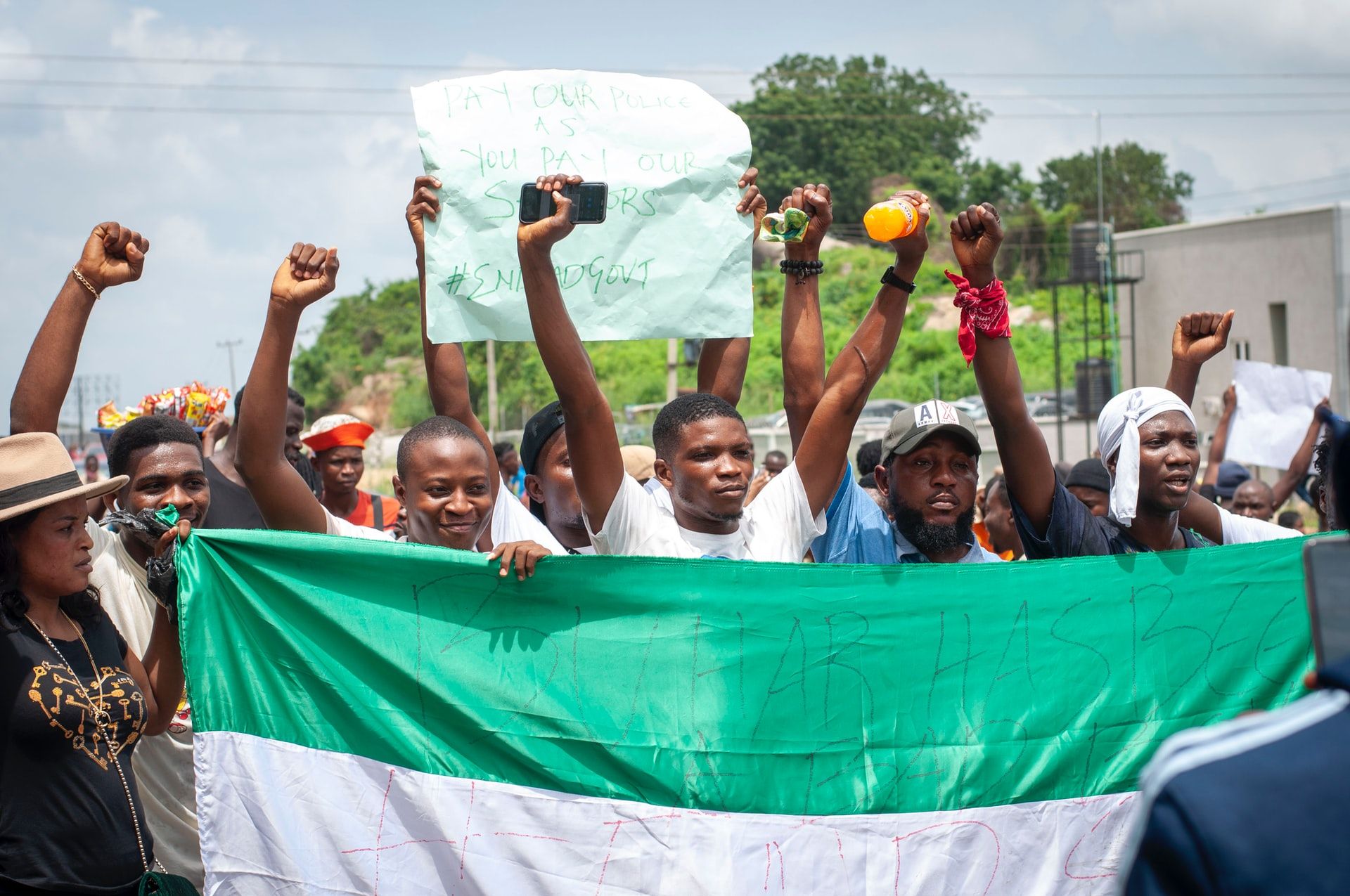 honest leaders, we can provide all of that in Nigeria. We need to develop a society that cares about the people who live in it. When I finished my education; I wanted to stay back in the east where I will be with my loved ones and family; I believe that I could do it. But reality sets in and I have to migrate. We need a more balanced form of development in the country; a lot of people have had similar situation because local communities do not have the necessary infrastructures to enable young people actualize their potential. The problem of so much rural-urban migration in the country, people leaving their local communities to move to Abuja or Lagos State and people even travelling out of the country to seek better life's for their children which is also common among the Igbo people. If these infrastructures are provided in the local level, young people wouldn't need to leave their communities to go someone else. In the course of growing up in this country, young people get enculturated into the corrupt system and do the same thing that the older leaders have done or are influenced to do, this is simply because the same approaches are being used. This can be averted, we do not need them to grow into older adults before they compete politically and be able to undertake developmental activities in their communities.
Somfound over the past 3 years has worked on raising young community leaders in all spheres of the country through the programme 'The Balancist Approach to Sustainable development' and has developed more strategic processes to ensure that this happens and it happens well. We must acknowledge that we need support from international organizations to enable us achieve the goal of using youths as a tool towards infrastructural and industrial development in Nigeria.
"The development of the fatherland may take small steps, but, we will surely get there by using the right proven strategies that fits our culture - Somtochukwu".
---
About Somtochukwu Lady-Diana Okoye
Somtochukwu is an economist in Nigeria; she is presently pursuing her Masters in Financial Economics while she passionately physically gets involved in projects for community development and humanitarian aid. She has over 7 years' experience in volunteering and working together with brands. She loves the United Kingdom, and is inspired by its working and efficient government system; that which Nigeria needs to learn from; - www.somtochukwu.com.ng/about-me. Somtochukwu hopes to see that more is done; to raise more people and she believes that each and every community needs to be represented and wants more women to be actively involved in leadership both politically and economically.
Want to support the work that madamnigeria is doing in Nigeria. Donate or refer people to her foundation. Click here www.somtochukwu.com/somfound or call and message the team at +2348061388655
Facebook: www.facebook.com/okoyesomtodiana
Instagram: @madamnigeria, @somtochukwunigeria
Linkedin: www.linkedin.com/in/somtochukwu
Website: www.somtochukwu.com.ng
Email: somto@somtochukwu.com.ng
Contact/Mobile No.: 08061388655